About Royal Water Damage
We take your calls live 24 hours a day 7 days a week and send our local technicians to you anywhere in the Philadelphia, Montgomery, Bucks, Delaware and Chester County areas.
We respond within 45 minutes and get the job done right!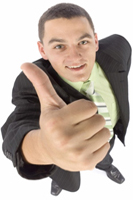 On call 24-hours a day, 7 days a week
Free Inspections and Estimates
Direct Insurance Company Billing
Water Damage Specialists
Carpet and Upholstery Specialists
Cleaning Experts
Sewage Intrusion Professionals
Fire and Smoke Cleanup Specialists
Our standards set us above our competition!





Royal Water Damage Restoration, Inc. was founded by 2 local businessmen and our management team has a combined 30 years of experience. We possess trained and professional crews (all of whom have passed extensive background checks), utilizing state-of-the art equipment to quickly make the repairs and prevent any further damage from happening to your home, office or vehicle. Our company specializes exclusively in Water Removal and Drying, Odor and Mildew Control, Basement Water Removal, Sewage Intrusion Cleanup and Fire/Smoke Restoration. Royal is committed to superior customer service and we exceed expectations in all of our business relationships. Our goal and success is based on responding immediately and bringing our customers 100% satisfaction. To us it's a matter of integrity and our reputation is built on it.
We are located at 1923 Fairview Avenue, Willow Grove, PA 19090.
Feel free to browse our web site for more information about our company and services. Do not hesitate to call us if you have a question. Our privately owned and operated company strives on customer satisfaction.

Pleae visit our other websites for more helpful information about Royal Water Damage and our Services.

Local Flood Cleanup
Water Damage Cleanup in Philadelphia
Water Removal and Cleanup
Flood Damage Cleanup Pennsylvania
24-7 Emergency Services
Water Flood Sewage Cleanup


If you have a Emergency or are looking for more Information please CALL US NOW:
FREE ESTIMATES
215-657-2244