Wall and Cabinet Drying
Psychrometry - Science of Drying:
Drying Standard is a parameter used to determine the extent of moisture in a structural component that has been exposed to flooding water. A water damage restoration professional can tell the drying standard of a building component on a scale of 100 points. They have the necessary moisture measuring meters and the experience to do so.
We have the best set of water extraction tools and even better sub surface extraction tools to extract standing water. We apply modern structural drying technologies.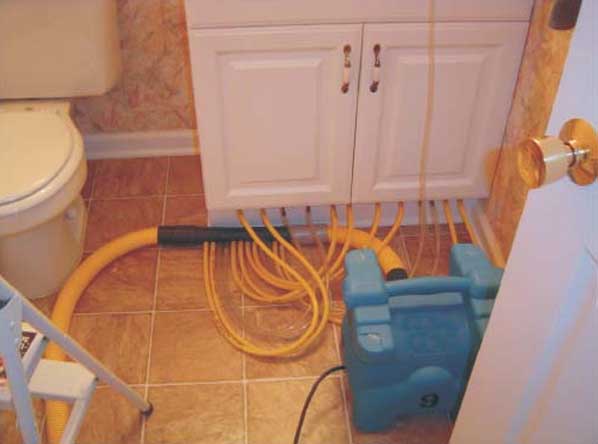 Feel free to browse our web site for more information about our company and services. Do not hesitate to call us if you have a question. Our privately owned and operated company strives on customer satisfaction.

If you have a Emergency or are looking for more Information please CALL US NOW:
FREE ESTIMATES
215-657-2244