Water Damage Services:
Basement Water Removal
Removal and Drying
Dehumidification
Odor and Mildew Control
Complete Structural Drying
Wood Floor Drying
Wall Drying
Kitchen Cabinet Drying
Deodorize and Sanitize
Carpet Repair and Stretching
Upholstery Cleaning
Carpet Cleaning
Debris Removal
Tile and Air Duct Cleaning after Water Damage
Fire and Smoke Services:
Smoke Odor Removal
Structural/Content Cleaning
Structural Restoration
Complete Damage Clean Up
Tile and Air Duct Cleaning after Fire Damage
Sewage Intrusion Cleanup:
Extract All Visible Contamination
Disinfect All Affected Areas
Odor removal
Complete Damage Clean Up
Tile and Carpet Cleaning after Sewage Damage
Water Damage Cleanup
Royal Water Damage Restoration begins cleaning up water damage by: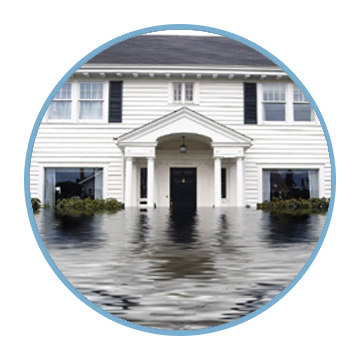 Assessing and evaluating the extent of the water damage
Contacting your insurance company to see if the water damage is covered
Then we begin water restoration and cleanup services by wet floor extraction
Remove flooring if necessary or contaminated
Remove baseboard if necessary or contaminated
Ventilate wall cavities to dry, or remove drywall if contaminated
Treat structure with an anti-microbial to inhibit mold growth if needed
Set dehumidifiers and air movers to dry structure, drywall, floors and to prevent mold
Monitor drying equipment daily to check progress
Remove equipment when dry
TES Drying Systems Educational Videos


Water damage, the removal, and the clean up process that follows can be very quick done and the cost associated with relatively low, when compared to the cost of mold remediation if the dry out is not taken care of properly. Water damage repair usually involves drying and sometimes removing carpet, baseboard, and drywall. Many times, basement water damage occurs from sump pump failure, toilet overflow from a back up or from a pipe bursting. Sewage contamination is usually a problem to deal with at this point and needs to be taken care of immediately. Drywall water damage can usually be fixed by simply drying it out unless it has been contaminated by sewage water. As a professional water damage cleanup company, we will access the damage, and inform you of the entire cleaning and restoration process. Whether it is home water damage or commercial water damage, Royal Water Damage Restoration will be able to restore your property to a pre-loss condition in a very short amount of time. We can help with flood damage, by pumping out the water, so you don't end up with extensive mold damage. We are also a full service mold remediation company. Water damage clean up can be billed directly to your insurance company without any direct cost to you other than your deductible. As a restoration company, we can assist you with all your water damage restoration needs.

Fire Damage Repair

Royal Water Damage Restoration begins fire damage repair by: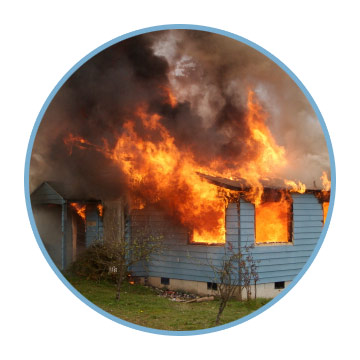 Performing a thorough evaluation and taking all the needed measurements
We contact your insurance company with the scope of the fire repair project
Move items off-site if necessary
We then begin clean up
Wipe down all surfaces and contents with special chemicals and other materials
Treat air and contents with an ozone treatment
Perform cleaning on air ducts, flooring and furniture
Seal and paint walls and ceilings if necessary
Move all furniture and contents back in property
Fire Damage Repair is a very tedious procedure. If this is not taken care of properly residue and odor can be left behind. We are the number one nationwide water and fire damage restoration company. Fire and smoke damage can be a scary experience. Call us and allow us to help you and take a lot of the stress off you. Whether it is a grease fire, smoke damage, soot damage, puff back, or any other kind of fire or smoke damage clean up, we have experience and skills to remove all the smoke damage and repair all the fire damage for you in a timely manner.
Feel free to browse our web site for more information about our company and services. Do not hesitate to call us if you have a question. Our privately owned and operated company strives on customer satisfaction.

If you have a Emergency or are looking for more Information please CALL US NOW:
FREE ESTIMATES
215-657-2244